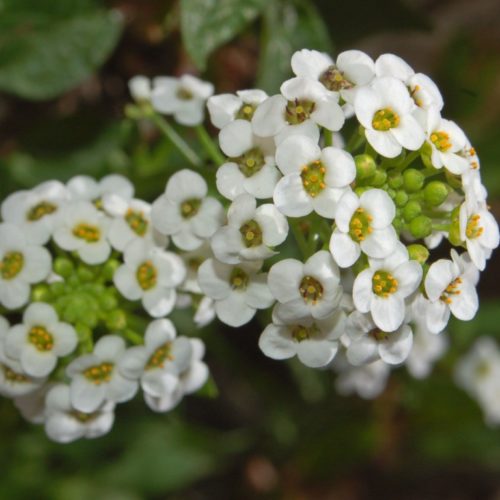 Alyssum aka Sweet Alyssum, Creeping Alyssum, technically a perennial (widely treated as if it were an annual), is a low growing groundcover that is known for its carpet of sweet smelling white, violet or purple colored flowers
Category

:

Annuals

Client

:

Full Sun to Partial Shade

Starts On

:

Mesic to Dry

Ends On

:

Zones 4 - 9b

Location

:

Dainty green foliage with fragrant white, pink or purple flowers.

Budget

:

Very fragrant. Attracts bees and hummingbirds. Deer resistant.

Rating

:
Please give us a call at 970-482-9145 to confirm the availability of this plant.