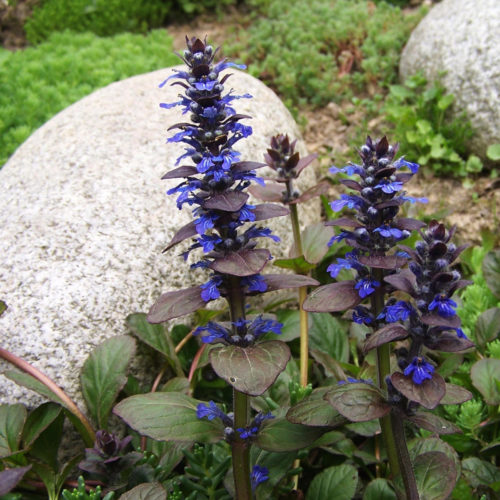 Ajuga aka carpetweed or bugleweed, is a perennial evergreen that forms dense mats of glossy leaves.  These easy to grow groundcovers do well in nearly any type of soil and are available in many varieties.
Category

:

Perennials

Light Needs

:

Full Sun to Partial Shade

Water Needs

:

Wet to Mesic to Dry

USDA Hardiness Zone

:

Zones 4 - 8

Foliage/ Flower Color

:

Waxy green, purple or multicolored foliage. Flower commonly purple/blue.

Special Features

:

Excellent Groundcover. Attracts bees and hummingbirds. Deer resistant, rabbit resistant. Tolerates foot traffic. Drought tolerant. Salt tolerant.

Rating

:
Please give us a call at 970-482-9145 to confirm the availability of this plant.