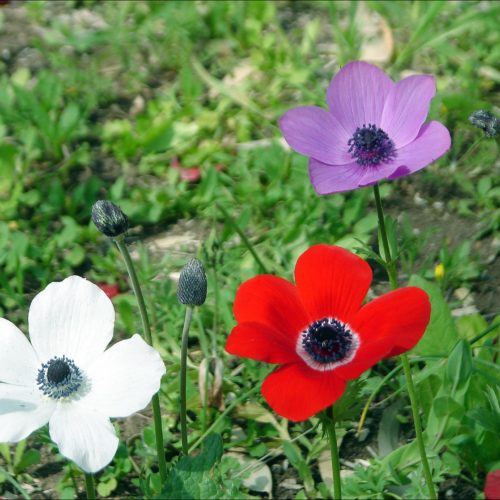 Anemone aka Windflowers and Poppy Anemone are available in a variety of species. The dainty flowers dance in the breeze, hence the common name, windflower.
Category

:

Perennials

Light Needs

:

Full Sun to Partial Shade

Water Needs

:

Mesic

USDA Hardiness Zone

:

Zones 4 - 9

Foliage/ Flower Color

:

Blue, Lavender, Mauve, Pink, Purple, and White Flower Varieties

Special Features

:

Beautiful blooms. Attracts bees and hummingbirds. Deer resistant.

Rating

:
Please give us a call at 970-482-9145 to confirm the availability of this plant.