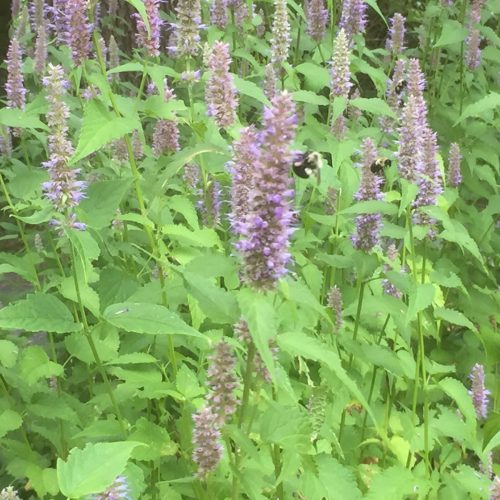 Agastache aka Anise Hyssop is a is a genus of aromatic flowering herbaceous perennial plants. With small, pointed leaves and charming flower spikes, the herb does well in borders, wildflower gardens, herb gardens, butterfly gardens or meadows. The flower spikes are attractive additions to fresh cut or dried arrangements.
Category

:

Annuals

Light Needs

:

Full Sun to Partial Shade

Water Needs

:

Mesic to Dry

USDA Hardiness Zone

:

Zones 4 - 8

Foliage/ Flower Color

:

Gray-green foliage. Flowers commonly purple to lavender but may also bloom in pink, rose, blue, white and orange.

Special Features

:

Culinary Herb. Attracts bees, butterflies, hummingbirds. Deer resistant, rabbit resistant. Drought resistant.

Rating

:
Please give us a call at 970-482-9145 to confirm the availability of this plant.