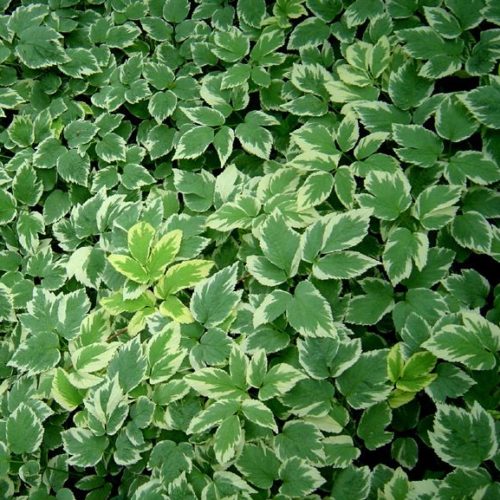 Aegopodium aka Bishop's Weed, Ground Elder or Goutweed is an easy-to-grow groundcover. Its attractive light green foliage edged in cream looks nice all season long in part shade to full shade.
Category

:

Perennials

Light Needs

:

Partial Shade to Full Shade

Water Needs

:

Mesic

USDA Hardiness Zone

:

Zones 4a - 9b

Foliage/ Flower Color

:

Variegated foliage with white flowers

Special Features

:

Low Maintenance. Good for Containers. Deer resistant, rabbit resistant. Drought tolerant.

Rating

:
Please give us a call at 970-482-9145 to confirm the availability of this plant.