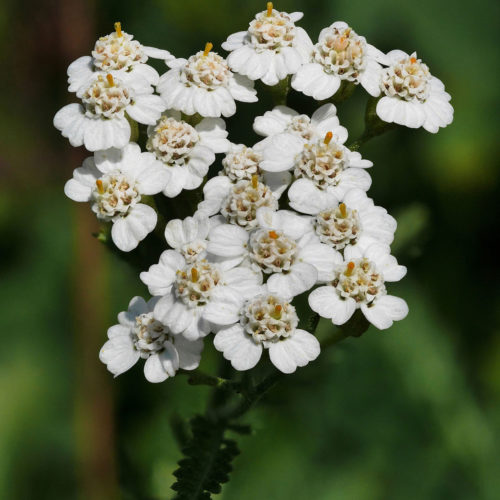 Achillea aka Common Yarrow is a hardy and versatile perennial with fernlike leaves and colorful blooms. The large, flat-topped flower clusters are perfect for cutting and drying.
Category

:

Perennials

Light Needs

:

Full Sun to Partial Shade

Water Needs

:

Mesic/Dry Mesic

USDA Hardiness Zone

:

Zones 3 - 9b

Foliage/ Flower Color

:

Semi-evergreen fragrant foliage with showy pink and white flowers

Special Features

:

Attracts bees, birds butterflies, hummingbirds. Deer resistant, rabbit resistant. Drought tolerant.

Rating

:
Please give us a call at 970-482-9145 to confirm the availability of this plant.