Plantorium Greenhouse & Nursery offers healthy, vibrant plants to resellers and landscapers so that you can provide your customers with the finest in nursery and greenhouse products. To place an order, call our greenhouse and plant nursery at 970-482-9145. Your business' current Tax ID Number is required.
Orders Fulfilled Quickly
Orders are usually processed and available for pickup or delivery within 24 to 48 hours, although during the months of May and June you may experience several days. We ship six days a week to Northern Colorado, Southern Wyoming, and West Nebraska.
Our plants are sold in full flats only and order minimums apply. We offer plants grown custom to your exact specifications with volumes ranging from 720 to 500,000 plants.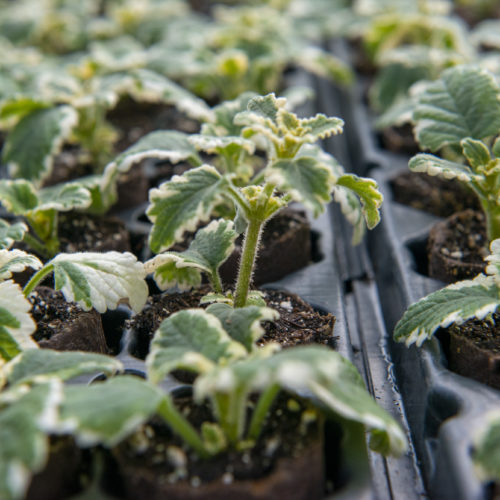 Eco-Friendly Elle Pots for Time Saving Landscaping
Many of our plants are grown in biodegradable paper Elle Pots that make planting and growing faster. For more information, view our Elle Pots page and give us a call at 970-482-9145.
Customer Reviews
See what our customers are saying about us

This is a little known place that supplies most of the greenery to the Fort Collins area landscaping industry. They specialize in the most beautiful and exotic plants around. The best part of their greenery is the fact that the plants are grown from seed here, so the plants are already acclimated to the area.
Renee L.
Always great service and prices. Week nights are the best time to go. This place gets packed.
Shamera L.
Locally & family owned, Plantorium is a LaPorte landmark. Excellent variety, they grow healthy, vigorous plants suited well for our climate. When I can't stop, in their sign out front (which is frequently changed with witty relevant commentary) keeps me smiling. Thanks, Plantorium!
J N.
Great selection and great prices, but the best part of all are the helpful people! The kids love coming here and seeing all the new plants and flowers.
Brandon C.
This is my favorite greenhouse in Northern Colorado. Knowledgeable and friendly staff. The plants are healthy and I love that they start them instead of bring them in. It's a joy to shop here!
Judy M.
Super plants extremely healthy and well-kept with plenty of well-informed help. The prices are not cheap, but they are more than reasonable for the quality and size of the plants. The nursery grows all of its own stock except for trees and large shrubs. There is a vast array of perennials that grow well along the Front Range. And it's just enjoyable to walk around looking at the beautiful plants.
Ronnie C.
Wholesale Plants for your Organization's Fundraiser
Plantorium Greenhouse & Nursery also sells wholesale to various organizations and fundraisers. We have coupons available for you to sell that can be redeemed in our greenhouse for planters, hanging baskets, mums, and more.